7 tags
At the Mention of HIS Name →
As we remember Easter, this past weekend, we should look into our lives and see where our roots are grounded.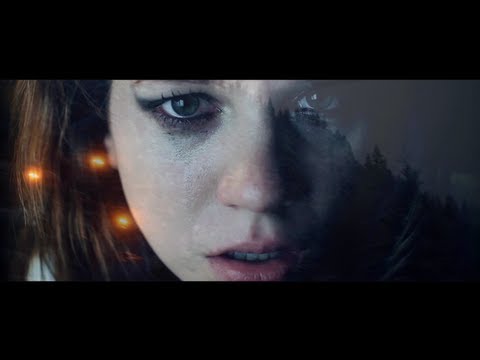 3 tags
"I've been hurt I've been let down Struggling to get off the ground But there's a place A place inside of me That keeps telling me not to give up But how do I even start to climb When it seems the end is drawing near I'm letting go, I surrender all Just for a chance to know you more" Partial lyrics to my newest song. Copyright © 2012 Crooked...
3 tags
Auditioning for Joseph and the Technicolor Dreamcoat tonight in Carmel at 7pm. So excited! :)
2 tags
My love for the Script just grew!
1 tag
2 tags
1 tag
All in All - New Original Song
Check out my new song on YouTube! http://t.co/7T4XWI2S #AllinAll #nickdcrook — Nicholas Crook (@nickdcrook)
2 tags
I miss #thatthing2012
10 tags
A Mind for Christ
We all live to be something, to achieve something, or to join something. Everyday we are making conscious and unconscious choices to follow something. When you break down and look at what you stand for in life, you will see that there are roots everywhere. Roots that lead back to people, ideas, and causes. When you look into your life, what do you see? There are glasses that we look through and...
9 tags
A Heart for the Broken
There are times when I just don't know what to say. Times where I feel helpless when I want to make a difference. And in those moments, my heart breaks. I see who I am and realize I have a heart to help people. I want to make a difference. And in those times where I feel like I cannot help, all I can do is pray. Prayer is my strongest weapon. It enables me to communicate and share my heart...
2 tags
This song is so good! Look forward to Jamie...
7 tags
Slow Down and Listen
There is this crazy thing that I have come across recently…slowing down. Sounds crazy right? How could anyone slow down in this frantic and hectic world we live in today? I would have said the same thing not too long ago, but I was proven wrong. About a month ago, I was on a retreat with Intervarsity called Chapter Focus Week. Chapter Focus Week is a time for each Intervarsity group to get...
:::Margo Jean:::: We had a small group last night... →
margojean87: We had a small group last night at church..and it was hard to focus at first…you know..one of those things..where we talk about faith…everyone talks about faith..you think you know everything about faith. tonight something hit me where i don't really know everything..not even close to everything…
8 tags
I have been listening to this song all...
5 tags
Prosper in Trust
I was reading Proverbs this morning and came across Proverbs 3:5-6. I have read that passage a lot before and even have it memorized, but today….something clicked for me. Something that should have been so obvious… Everyday, life is changing. Even if your schedule repeats itself day to day, you are still experiencing new things everyday. Sometimes we have curve balls thrown into the...
At The Link: The Fastest NeighborLink Moving... →
thelink: Not that I keep track of things like that…yes I do. I still get nervous about NeighborLink projects I take on as a Coach. I roll the usual questions around in my head, like… Do I really want to give my time to this project? Will I know how to do the project? Will the recipient be ready…
2 tags
I am telling you people…Josh Wilson is an...
"the followers of Jesus are no longer faced with a decision. The only decision..."
– Stanley Hauerwas (via mrcrowder)
6 tags
Sidewalk Prophets and Josh Wilson with Nick... →
Join us Sunday night while #SidewalkProphets, #JoshWilson, and #NickStanton will be at Envision Church doing a concert. Proceeds going to #DestinyRescue, we are hoping to sell the house out! Please join us! Link is to the Facebook event page. Tickets here: http://www.itickets.com/events/281979/Ft_Wayne_IN/Sidewalk_Prophets_&_Josh_Wilson.html
8 tags
Sidewalk Prophets in Concert - Fort Wayne, IN!
Ladies and Gentleman, boys and girls, children of all ages… Sidewalk Prophets are coming to Fort Wayne on April 22 with music guests Josh Wilson and Nick Stanton. It is going to be a great night of uplifting and encouraging music brought to you by Show-Time Live Productions LLC. and STAR 88.3! Do not miss out! Click on this link to get your tickets: ...
7 tags
Jesus Paid it All
I hear the Savior say, "Thy strength indeed is small; Child of weakness, watch and pray, Find in Me thine all in all." Jesus paid it all, All to Him I owe; Sin had left a crimson stain, He washed it white as snow. Lord, now indeed I find Thy power and Thine alone, Can change the leper's spots And melt the heart of stone. Jesus paid it all, All to Him I owe; Sin had left a crimson...
5 tags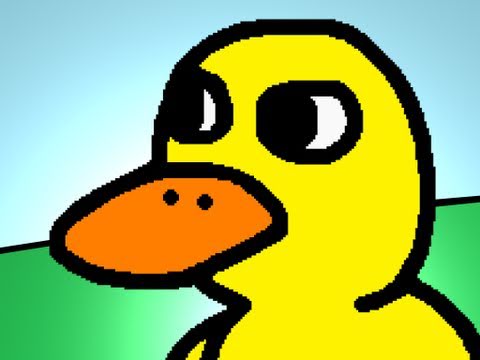 6 tags
To Dream Again
For those of you that do not know, I love music. Ever since I was about 5 I have been telling everyone that I want to be a professional singer. I remember being in elementary choir and just soaking it all in so that I could prepare and get ready for this journey to become a singer. I remember thinking that no one could stop me, and that I would do whatever it took to reach my goal of being a...
7 tags
It's Been Four Years →
thelink: It's been four years since I agreed to become the executive director of NeighborLink Fort Wayne. If you would have asked me at that time whether I thought I could ever work at a place more than two years, I would have said no. This is a testament to the idea of leaning into where calling, passion,…
Instagram - Android
Instagram is finally on the Android marketplace.
3 tags
Do you think you are awesome? #yes or #no
5 tags
Dumb and Dumber 2 →
:::Margo Jean:::: i just had something hit me….i... →
margojean87: i just had something hit me…. i wonder if there are tattoo artists who don't believe in God…and I wonder if they have changed hearts by all the people coming in that want tattoos that are based on faith, scripture, and religion. You would think maybe they would read the bible verse they are…